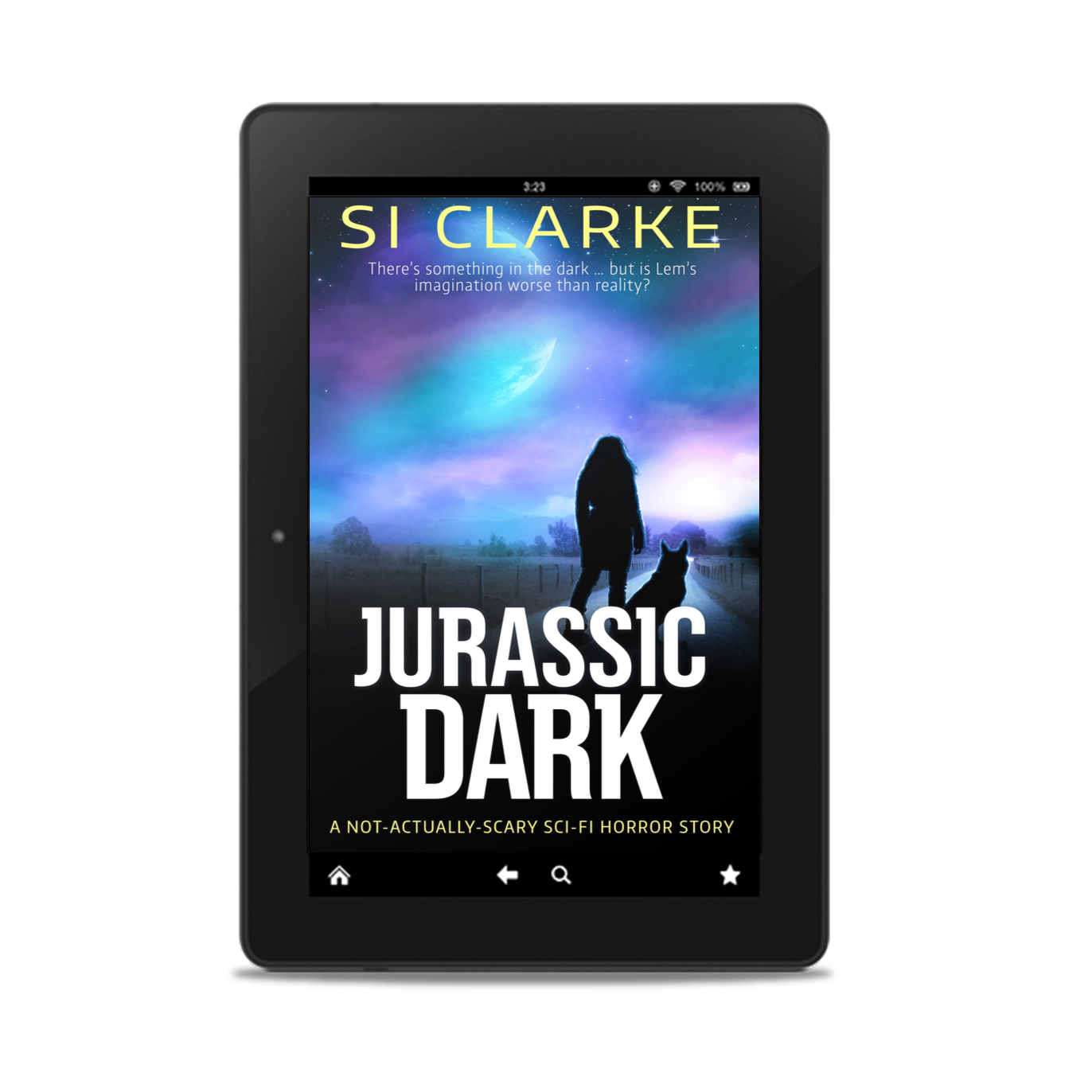 Jurassic Dark (a Starship Teapot short) ebook
On Sale
There's something in the dark … but is Lem's imagination worse than reality?
Out in the vast emptiness of the galaxy, anything can happen. It's a fact that Lem and her trusty companion Spock know all too well.
Sometimes, the things lurking in the darkness are all in your head. Then again, maybe there really is something out there.
With a dog of few words and an infuriatingly literal AI by her side, Lem must rely on nothing but her strength and wits to help her.
As a humorous homage to Arthur C Clarke's classic
A Walk in the Dark
, this short adventure is a not-actually-scary sci-fi horror story that's perfect for fans of Martha Wells and John Scalzi.
---
This story is also available as a free audiobook.
Why not download both for that immersive reading experience?